Education
The CCES education program offers values-based clean sport education activities and information to Canadian athletes, support personnel, and the rest of the athlete's entourage.
All CCES education activities are rooted in the values and principles of True Sport.
Online Learning
Courses about anti-doping and other clean sport topics, including True Sport Clean.
Tools and Resources
Downloadable, print and interactive resources on many clean sport topics.
Advisory Notes
Stay up to date with the latest news and alerts.
Presentations and Outreach
In-person and event-based education activities.
Clean Sport Educators
Training and certification for our partners in clean sport.
Questions
Curious about something specific? Email us now.
Learn more about....
The Prohibited List
The World Anti-Doping Agency's Prohibited List defines what substances and methods are prohibited in sport.
Medical Exemptions
If you have been prescribed a medication on the Prohibited List, you may need an exemption.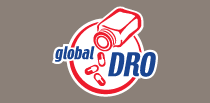 Check Your Medications
Are the prescription and over-the-counter medications you use prohibited? Find out now.