At a glance
Mission: To work collaboratively to address unethical behaviours and promote a values-based approach to sport to ensure positive sport experiences for all.

Vision: Sport is fair, safe, accessible, and inclusive.

The CCES acknowledges the financial support of the Government of Canada through Sport Canada and the Department of Canadian Heritage.
By the numbers
Message to Stakeholders
This year, the organization experienced several exciting changes in leadership. I'm proud to have taken on the role of CCES CEO and President and would like to recognize the significant contributions of my predecessor, Paul Melia. Our executive team also welcomed two new individuals who bring significant experience and different perspectives to the table. Over the course of the year, this new executive team will review our organizational structure and operations to ensure they align with our strategic plan, assess the opportunities we see on the horizon, and take steps to maintain the corporate culture that makes the CCES a great place to work. We also welcomed Dr. Jocelyn Downie as the new chair of our Board of Directors and extend heartfelt thanks to Dr. Don McKenzie who chaired the board with a steady hand for nearly six years.
The CCES's work continues to be important given the current climate in sport. Our strategic priorities are relevant. Through our work on True Sport, Anti-Doping, Competition Manipulation, and Ethical Sport Leadership, we are directly addressing the needs of our stakeholders and demonstrating the value the CCES brings to the sport community.
What may be most important for the CCES as we pursue these opportunities is ensuring we do so through partnerships and collaboration. Our success will ultimately be determined by organizations that see value in our work and have a desire to work with the CCES. From our executive team, through all levels in the organization, we're making it a priority to build on these relationships and demonstrate our value to stakeholders.
All of the CCES's accomplishments are thanks to the dedicated CCES staff who work closely with our colleagues throughout the Canadian sport system, striving to make sport fair, safe, inclusive, and accessible.
We're extremely grateful for the leadership and stewardship that is provided by the CCES Board of Directors. This group of skilled Canadians provides the CCES with strategic direction and ensures good governance.
Thanks also to the Government of Canada, and in particular the Department of Canadian Heritage and Sport Canada. We appreciate their ongoing support and commitment to the CCES's work promoting and protecting ethical sport.
The year ahead presents the CCES with a significant opportunity to help move sport towards more fair, safe, accessible, and inclusive experiences for all.
Jeremy Luke
President and CEO, CCES
Jocelyn Downie
CM, FRSC, FCAHS, SJD
Chairperson of the CCES Board
TRUE SPORT
True Sport is an approach to values-based sport that is underpinned by seven principles. When "Go For It, Play Fair, Respect Others, Keep It Fun, Stay Healthy, Include Everyone, and Give Back" are activated in sport environments, it leads to positive experiences for all. True Sport is increasingly being recognized as a positive, proactive, and effective way to build a good sport culture and ensure safer sport for all. The CCES True Sport team is engaged with Canadian sport at all levels to foster values-based sport across the country.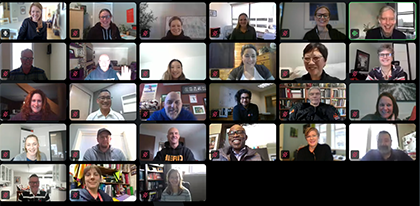 True Sport Champions
The annual True Sport Champions Summit connected 28 committed volunteers and leaders who promote True Sport in their own communities. The Summit provided champions with daily opportunities over the course of a week to connect, showcase their work, and find inspiration through workshops and presentations. Last year, 10 new Champions joined the program, which is a relatively large number of new recruits.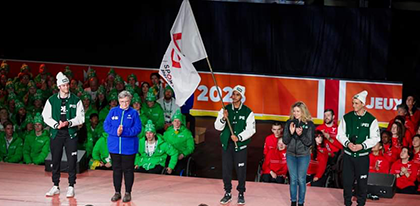 True Sport Events
Six major events were declared official True Sport events. Each one prominently displayed their commitment to True Sport through unique activation strategies.
PEI 2023 Canada Winter Games 
2023 Arctic Winter Games 
Niagara 2022 Canada Summer Games 
Canadian Gymnaestrada 2022 
Mississauga 2022 Ontario Parasport Games
Ontario Summer Games 
Canada Games Council is a long-standing True Sport partner, and their games include unique initiatives such as True Sport oaths for athletes, officials, and coaches, the Pat Lechelt True Sport Award, and prominent True Sport displays.
MEMBERSHIP MILESTONE
True Sport finished the year with a membership milestone on the horizon, just shy of 5,000. This number represents communities, sport organizations, schools, citizens, teams, officials, facilities, allies, and coaches – all of whom believe in the power of good sport.
"Athlete" was added as a new membership category to ensure that athletes who share the common desire to experience the best that sport has to offer can inspire others and reinforce the positive power of the True Sport Principles.
RESPONSIBLE COACHING MOVEMENT
The CCES and the Coaching Association of Canada continue to partner on the Responsible Coaching Movement (RCM). This past year, True Sport has been intentionally integrated into the RCM to encourage coaches, parents, and sport organizations to enact responsible coaching, support safe sport and exemplify the True Sport Principles across Canada. 
The RCM provides several policy templates to support safe sport efforts. This year, we partnered to create Electronic Communications and Social Media Use Guidelines to provide recommended practices that protect participants and safeguard coaches.
ATLANTIC ACTIVATION
In the wake of the success of the Nova Scotia True Sport Athlete Ambassador Program, True Sport engagement has picked up considerably in the Atlantic region. New Brunswick, Nova Scotia, and Prince Edward Island have staff who lead strategic provincial True Sport initiatives and are taking steps to increase awareness, such as social media campaigns, workshops, and prominently positioned signage. 
Prince Edward Island also hosted the 2023 Canada Winter Games, bringing True Sport awareness to all participants.
Competition Manipulation
With the legalization of single-event sport betting in Canada in 2021, we've witnessed an explosion in both the volume of sport wagering and gambling advertisements. When Bill C-218, an Act to amend the Criminal Code (regarding sports betting) became law, it paved the way for provincial and territorial governments to regulate single-event sport betting and provided consumer protections and increased economic opportunities. Since then, betting operators have reported a staggering number of wagers, which represents an increased risk of competition manipulation and is a major threat to the integrity of sport and athlete safety. The CCES continued its work with trusted partners and experts to establish cross-sectoral measures that will protect athletes and sport from competition manipulation and match-fixing, with a heavy emphasis on harmonized rules and education.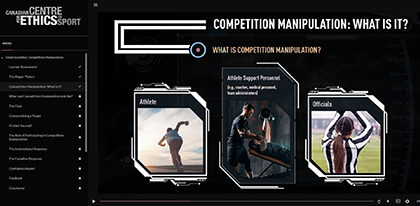 E-learning Courses
Our first competition manipulation e-learning course, called "Understanding Competition Manipulation," had more than 20,000 self-enrolments and "The Competition Manipulation Policy," a second course that addresses the template policy, was launched. These courses ensure athletes and support personnel understand the principles of competition manipulation and how it impacts the integrity of sport.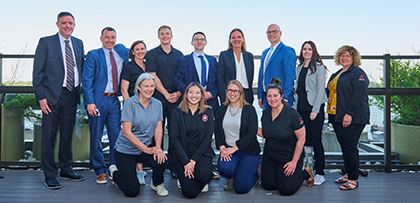 International Symposium
The CCES, in partnership with McLaren Global Sport Solutions, completed a significant amount of preparation for the 2023 Symposium on Competition Manipulation and Gambling in Sport, held in Toronto on May 30-31. The symposium examined the issue of competition manipulation using three themes – the current landscape, Canada's response, and the international perspective.
Policy Pilot Project
In collaboration with the Canadian Olympic Committee, the CCES launched a pilot project to help national sport organizations effectively manage the threat of competition manipulation. Six national sport organizations committed to working with the CCES for 18 months to implement a competition manipulation policy, which will be supported by education, reporting, monitoring, investigations, and disciplinary proceedings. When the project wraps in December 2023, the learnings and best practices will inform future policy development.
Monitoring
Internationally, the CCES was engaged in two projects coordinated by the Group of Copenhagen. The first was a taskforce to monitor competition manipulation at the 2022 FIFA World Cup, which is of particular interest to Canada as host country for the 2026 World Cup. The second was the Working Group on Monitoring of Sporting Events, a group that meets quarterly to develop monitoring strategies and a framework. 
Ethical Sport Leadership
Sport continues to wrestle with new and complex ethical challenges, like inclusion, governance, and risk management, which often challenge its capacity to be fair, safe, accessible, and inclusive. To support organizations in these areas, the CCES engages with the Canadian sport community and collaborates with partners and stakeholders to identify emerging issues and seek solutions through consultation and research. This year, the CCES responded to nine ethical inquiries that were submitted by concerned stakeholders.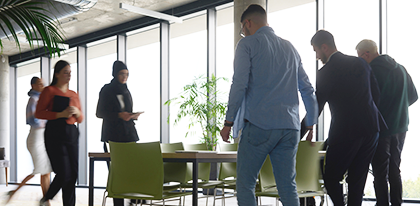 Management Workshops
We delivered virtual Risk Management Workshops for five Canadian sport organizations that were ready to engage with new ideas and management concepts. One participant stated that they, "would like to thank the CCES, in partnership with Sport Law, for offering these types of workshops to NSOs, especially those whose extraordinary growth brings many expectations from our members and the sport community. Very worthwhile exercise which will help our organization deal with current and future challenges." 
A virtual, two-part Management by Values Workshop provided participants with information about the principles and processes of management by values, created shared learning opportunities, and built a roadmap to activate the Management by Values principles within their organizational culture.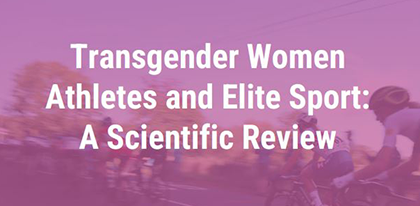 Inclusion Work
We continued to pursue the CCES vision of sport that is fair, safe, accessible, and inclusive through our inclusion work. Our approach to the inclusion of transgender and non-binary athletes is based on values, reflects human rights, is informed by research, and includes extensive consultation. We hosted four focus groups with NSOs to identify barriers to inclusive sport and determine which resources and tools would support greater inclusion for gender-diverse athletes.
The CCES commissioned E-Alliance to complete a literature review of scientific and grey literature on transgender athlete participation in competitive sport. Transgender Women Athletes and Elite Sport: A Scientific Review is an analysis of research articles published in the English language between 2011 and 2021 inclusive. The review is divided into two sections, biomedical studies and sociocultural studies.
Anti-Doping
The CCES's anti-doping work, both in Canada and beyond our borders, positions us as a world leader. We implement a World Anti-Doping Code-compliant system for all federally funded sport organizations, protecting athletes against the multitude of risks associated with doping. We also work internationally by contributing to the World Anti-Doping Agency (WADA), servicing international federations, and advocating for improvements to anti-doping programs everywhere, so that Canadian athletes have confidence that their competitors are held to same anti-doping standards we implement in Canada.
| | | | |
| --- | --- | --- | --- |
| Test Type | In Competition | Out of Competition | Total |
| Canadian Anti-Doping Program | 1188 | 2257 | 3445 |
| Fee-For-Service Testing | 913 | 706 | 1619 |
| Total tests | 2101 | 2963 | 5064 |
For the year April 1, 2022, to March 31, 2023. Numbers include tests that are authorized and/or collected by the CCES.
Download the full doping control statistics for 2022-2023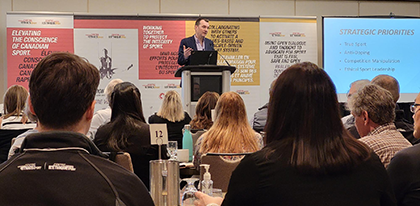 Doping Control Officer Program
The CCES hosted the first in-person doping control officer (DCO) conference since the onset of the pandemic and 63 DCOs were recertified to collect samples. It was a pleasure to convene this group of dedicated professionals who work hard to protect the integrity of sport. We also welcomed 11 new DCOs to the program, who were trained and certified to collect samples. In addition, two CCES DCOs were part of the sample collection team at the Birmingham 2022 Commonwealth Games.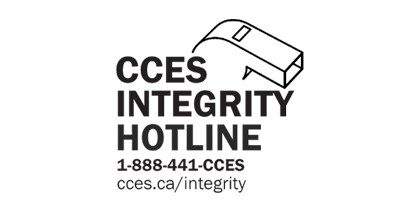 CCES Integrity Hotline
The CCES Integrity Hotline was launched to provide the sport community with four secure avenues to submit reports of both doping and competition manipulation. The hotline provides anonymous means to share information or evidence with confidence by phone, text, WhatsApp, and email. Last year, we received 66 tips, four of which led to confirmed anti-doping rule violations.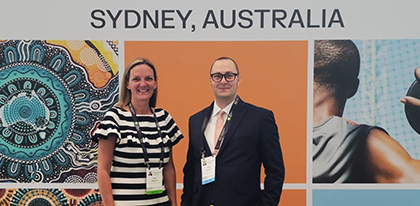 International Engagement
As a strategic priority, the CCES engages with initiatives that influence the international anti-doping landscape as a means to ensure Canadian athletes have confidence in global anti-doping initiatives. This past year, senior CCES staff participated on several WADA committees, technical working groups, drafting and audit teams, and chaired a WADA independent observer program. In addition, we participated on International Testing Agency committees and supported the work of the Institute of National Anti-Doping Organizations.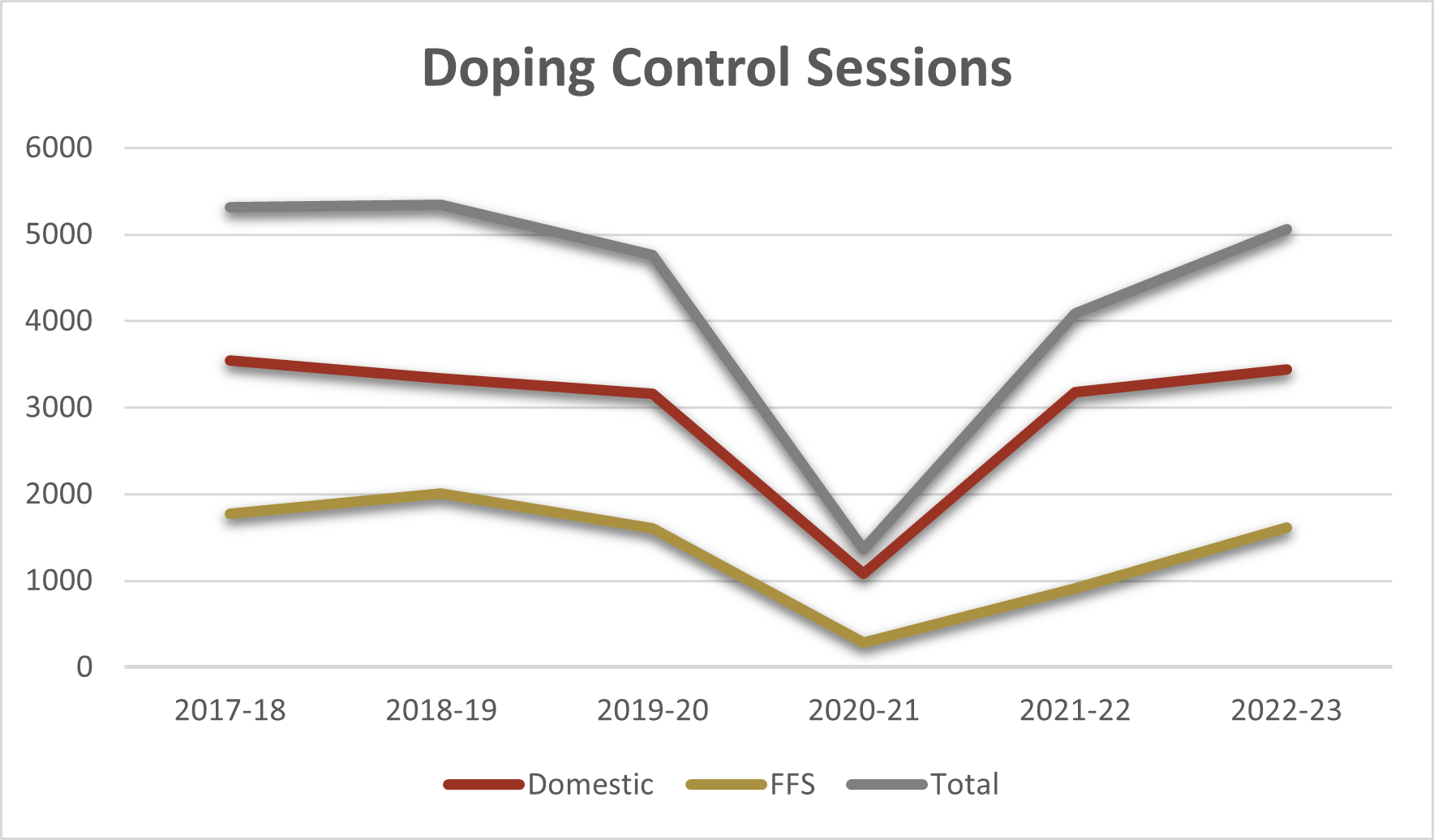 Testing and Results
We tested 100% of high-risk athletes at least once and over 85% of medium-risk athletes as part of the pre-Games testing program for the 2022 Commonwealth Games in Birmingham. The CCES also contributed to the Pre-Games Taskforce for the Games, an international group that identified priority athletes to target for doping control to ensure a level playing field.
We are grateful for our long-term partner in anti-doping – the INRS Armand-Frappier Santé Biotechnologie Research Centre in Montreal. As the only WADA-accredited doping control laboratory in Canada, the INRS provides state-of-the-art sample analysis, scientific interpretation, anti-doping research collaboration and results management support. Their work under director Christiane Ayotte, O.C., is integral to the success of our anti-doping program. 
Sanctions were confirmed for 16 athletes for substances such as hormones, anabolic agents, and stimulants. To see the current Canadian Anti-Doping Sanction Registry, visit www.cces.ca/results.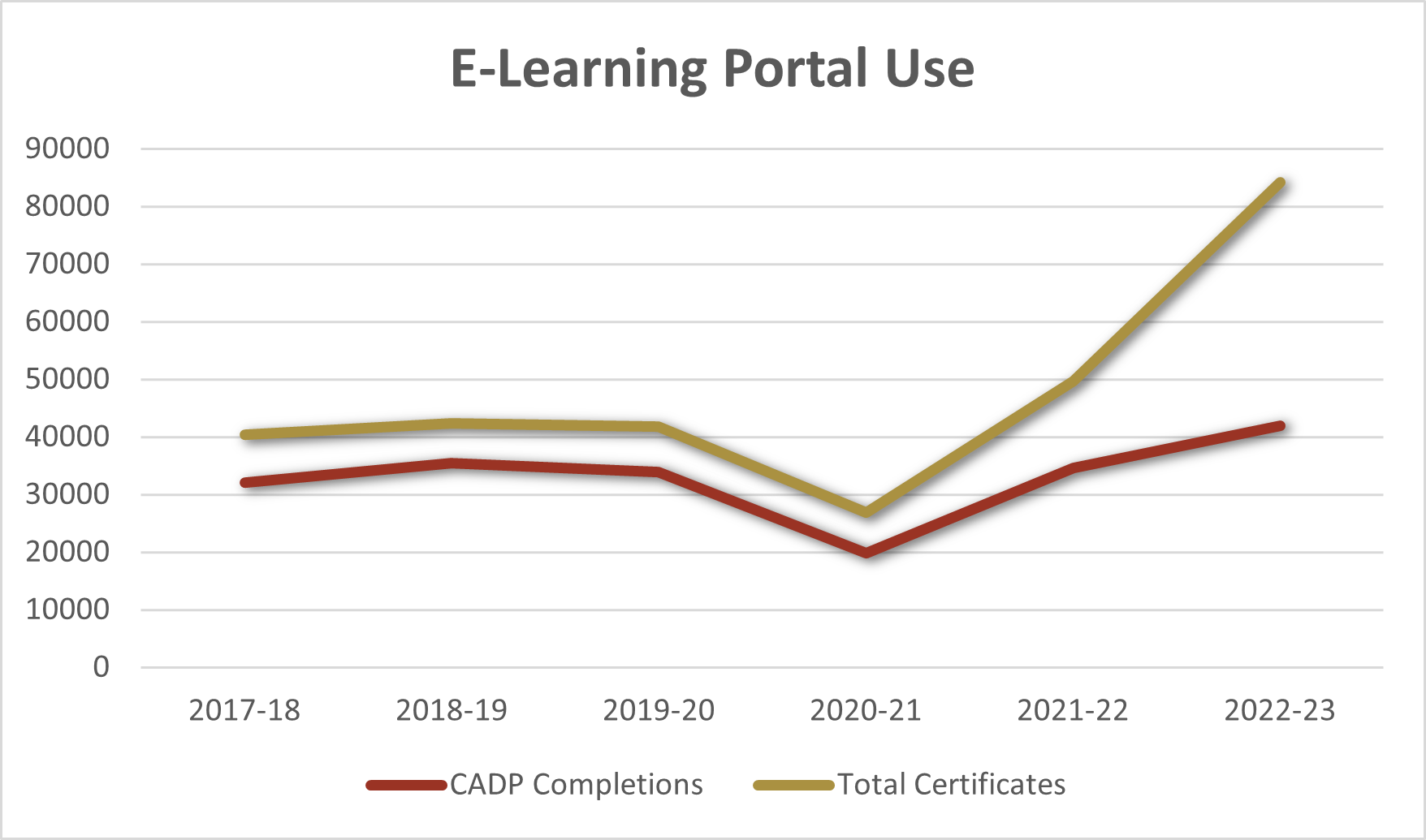 Education and E-learning
The True Sport Clean suite of e-learning courses is the backbone of our anti-doping education. These courses are an annual requirement for most athletes and support personnel subject to the Canadian Anti-Doping Program (CADP) and are regularly refreshed in response to program and regulatory updates, learner feedback, and input from partner organizations.
The CCES also provides education for target audiences using in-person presentations, webinars, and events, including youth, professional leagues, post-secondary students, and physicians.
A multi-faceted education program focused on True Sport and clean sport was delivered for the 2023 PEI Canada Winter Games. Athletes and support personnel had access to several new resources, including newsletters and parent webinars. 
The Clean Sport Educator program rebounded as COVID restrictions have lifted and 23 DCO educators were trained at the DCO conference. Educators facilitate in-person presentations with a variety of audiences and share clean sport information at events as needed.
MEDICAL EXEMPTIONS
To help the sport community interpret the WADA Prohibited List the CCES provides information for athletes and their support personnel, primarily via our online inquiry service, Global DRO. Over the fiscal year, nearly 300,000 searches were conducted by Canadian users, and sitewide, the total number of searches was over two million!
Athletes who are prescribed prohibited substances can request exemptions for their use in sport, which are administered by the CCES and evaluated by a committee of physicians with expertise in the relevant specialization. Over the fiscal, the CCES received 297 exemption requests, 152 of which were approved by the Therapeutic Use Exemption Committee. There are a variety of reasons for which an application may not be processed by the CCES or approved by the TUEC including missing information, the athlete doesn't require a TUE, or it was submitted to the wrong organization.
ETHICAL SPORT ENTERPRISES
The CCES provided anti-doping services, such as sample collection, for many clients including other national anti-doping organizations, international sport federations, and international events held in Canada. These initiatives ensure that anti-doping processes and procedures are harmonized in Canada and around the world. In 2022-2023, the CCES collected more than 1,600 fee-for-service doping control tests for 43 organizations and collected samples at 35 international events.
We provided services to:
4 Canadian sport organizations that fund their own CADP adoption: powerlifting, cheer, orienteering, and dragon boat.
2 international federations that outsource components of their anti-doping programs: International Powerlifting Federation and International Federation of American Football.
2 professional sport leagues: Canadian Football League (CFL) and the Canadian Premier League (CPL).
1 provincial athletic commission, assisting them with anti-doping policy development.
Governance and Leadership
BOARD OF DIRECTORS
The CCES Board of Directors is comprised of accomplished Canadians, each with expertise in a field required to ensure the competent stewardship of the CCES. 
Dr. Don McKenzie, Chair 
Ms. Jocelyn Downie, Vice Chair
Ms. Mary Chaput
Ms. Anne-Marie Dupras
Mr. Peter Henschel
Ms. Christine Girard
Mr. Alexander Ikejiani 
Dr. Connie Lebrun 
Mr. Akaash Maharaj 
Ms. Mona Minhas 
Mr. Tony Walby 
Mr. John Wilkinson 
Dr. Andrew Pipe, Chair Emeritus
 
We recognize the valuable contributions of outgoing chair Dr. Don McKenzie, as well as board members Anne-Marie Dupras, Christine Girard, and Mona Minhas. We are pleased to welcome Dr. Bob McCormack as a new member of the board. 
COMMITTEES AND PANELS
Thank you to the individuals who volunteer their experience and expertise in the following committees and panels: 
Board Committees
Audit Committee 
Compensation Review Committee
Governance Committee
Nominations Committee
 
Other Committees
Anti-Doping Review Panel 
AthletesCAN Anti-Doping Advisory Committee
Ethical Issues Review Panel
Prohibited List Committee
Therapeutic Use Exemption Committee
Financial Report
This statement is an extract from the complete audited financial statements of the Canadian Centre for Ethics in Sport for the year ended March 31, 2023. You can also download our complete 2022-2023 Independent Auditors' Report.
Statement of financial position as at March 31, 2023
ASSETS
 
Current
 
Cash
$

2,822,413
Funds held in trust
320,579
Accounts receivable
602,114
Sale taxes recoverable
70,135
Prepaid expenses
242,174
 
$ 4,057,415
Capital assets

209,023
Total assets
$

4,266,438
| | |
| --- | --- |
| LIABILITIES |   |
| Current |   |
| Accounts payable and accrued liabilities | $ 2,082,272 |
| Funds held in trust | 320,579 |
| Deferred revenue | 40,877 |
| Sales tax payable | 52,273 |
|   | 2,496,001 |
| Deferred rent | $ 24,607 |
| Total Liabilities | 2,520,608 |
|   |   |
| NET ASSETS |   |
| Operating Fund - unrestricted | 478,103 |
| Capital Fund - internally restricted | 209,023 |
| Contingency Reserve Fund - internally restricted | 533,805 |
| Ethics in Sport Reserve Fund - internally restricted | 524,899 |
| Total Net Assets | 1,745,830 |
| Total Liabilities and Net Assets | $ 4,266.438 |
Statement of changes in net assets for the year ended March 31, 2023
| | | | | | |
| --- | --- | --- | --- | --- | --- |
|   | Operating Fund | Capital Fund | Contingency Reserve Fund | Ethics in Sport Reserve Fund | Total |
| Balance, beginning of year | $ 594,073 | $ 185,057 | $ 355,379 | $ 519,773 | $ 1,654,282 |
| Transfers between funds | (175,920) | - | 175,920 | - | - |
| Net surplus (deficit) | 200,043 | (116,127) | 2,506 | 5,126 | 91,548 |
| Purchase of capital assets | (140,093) | 140,093 | - | - | - |
| Balance, end of year | $ 478,103 | $ 209,023 | $ 533,805 | $ 524,899 | $ 1,745,830 |
Statement of Operations for the year ended March 31, 2023
| | |
| --- | --- |
| REVENUES |   |
| Government of Canada | $ 7,645,851 |
| Other organizations and individuals | 2,514,345 |
| Interest income | 7,814 |
| Gains on foreign exchange | 4,401 |
|   | $ 10,172,411 |
| EXPENDITURES |   |
| Wages, honoraria, and other personnel-related costs | $ 4,389,363 |
| Laboratory services, testing supplies and other direct costs | 3,025,942 |
| Office, communications, technology, and other expenses | 1,111,969 |
| Travel and meetings | 736,125 |
| Professional fees | 288,935 |
| Rent | 286,672 |
| Amortization of capital assets | 116,127 |
| Insurance | 106,040 |
| Service charges and interest | 19,690 |
|   | 10,080,863 |
| Net surplus for the year | $ 91,548 |
About the CCES
The CCES works collaboratively to ensure Canadians have a positive sport experience. Through its programs, the CCES manages unethical issues in sport, protects the integrity of Canadian sport, and promotes True Sport to activate values-based sport on and off the field of play. The CCES is an independent, national, not-for profit organization that is responsible for the administration of the Canadian Anti-Doping Program. The CCES acknowledges funding, in part, from the Government of Canada. For more information, visit cces.ca, follow us on X (Twitter), Facebook, or Instagram.
CONTACT US
Canadian Centre for Ethics in Sport
201-2723 Lancaster Road
Ottawa, ON K1B 0B1
1-800-672-7775
| | | |
| --- | --- | --- |
| | | |