At a glance
Mission: To work collaboratively to address unethical behaviours and promote a values-based approach to sport to ensure positive sport experiences for all.

Vision: Sport is fair, safe, accessible, and inclusive.

Certified to the ISO 9001:2015 Quality Management Standard, which demonstrates our commitment to continual improvement and meeting stakeholder needs.

The CCES would like to acknowledge the financial support of the Government of Canada through Sport Canada and the Department of Canadian Heritage.
By the numbers
Message to Stakeholders
At the height of the pandemic, we felt the absence of sport deeply. It's a valuable public asset that can make a great difference - it can positively impact the lives of participants, build social capital in our communities, and unite us as a country. The pandemic reminded all of us why good sport in Canada must be nurtured and protected.
In 2022, the CCES released a five-year Strategic Plan. The plan is bold and ambitious, and it responds to the stakeholder feedback received during the consultation phase of its development. Our four strategic priorities over the next five years include: True Sport, competition manipulation, ethical sport leadership, and anti-doping. These priorities will feed our new vision of sport that is fair, safe, accessible, and inclusive.
Many issues have deep roots that reach into several of our priority areas, most notably the dominant issue of safe sport. In this report, you'll read about our continued efforts to advocate for long-term solutions to preventing athlete maltreatment and other unethical behaviours that threaten the integrity of sport. The administration of the Universal Code of Conduct to Address Maltreatment in Sport by the Sport Dispute Resolution Centre of Canada (SDRCC) will be a critical part of sport's efforts to respond to incidents, but we can't lose sight of the cultural shift needed to establish positive, values-based sport cultures.
Through True Sport, we continue to develop a sustainable approach to activating values-based sport. From the "True Sport Long-Term Development Framework" to "The True Sport Experience," we're developing a systematic approach to creating a positive sport culture and fostering a culture of good sport.
Betting on sport in Canada is emerging as a multi-billion-dollar business and many sports are exploring how to build this into their fan experiences. But more betting adds risk to areas such as competition manipulation, athlete safety and well-being, and the integrity of sporting competitions. You'll read about our work with the Canadian Olympic Committee and other sport partners to develop a comprehensive approach to protect athletes and the integrity of competition that is modelled on the Canadian Anti-Doping Program (CADP). 
Sport is always vulnerable to unethical threats, and ensuring ethical sport demands a dynamic, evolving, and ongoing effort from all of us. This year, the CCES worked with partners to deliver risk management workshops, develop education on good governance, and explore how to ensure sport in Canada is inclusive and accessible. You'll read about our work with Canadian Women & Sport, engaging experts and the Canadian sport community to examine the issues associated with trans persons' inclusion in sport.
You'll read about our effective administration of the CADP on behalf of the Government of Canada and our Canadian sport community, which at its heart, is a commitment to the health and safety of athletes and the protection of their right to clean sport. We're also proud of our anti-doping work on the international stage, supporting Major Games organizers and international sport organizations, and our pre-games anti-doping work leading up to the Olympic and Paralympic Games in Tokyo and Beijing.
The highlights described in this year's annual report are the efforts of the dedicated professional staff at the CCES working in partnership with our colleagues throughout the Canadian sport system. They bring their commitment to fair, safe, inclusive, and accessible sport to their work each and every day.
The leadership and stewardship provided by the CCES's Board of Directors cannot be overstated. This small group of accomplished Canadian experts volunteer their time and expertise to guide the strategic direction of the CCES and to ensure its good governance.
Thank you to the Government of Canada, and in particular the Department of Canadian Heritage and Sport Canada. We recognize their ongoing support and commitment to work at the CCES promoting and protecting ethical sport.
Paul Melia
President and CEO, CCES
Dr. Don McKenzie
Chairperson of the Board, CCES
TRUE SPORT
At the CCES, we are dedicated to helping Canadians bring good sport to life through True Sport. When people, communities, and organizations have the motivation to activate True Sport, they ensure positive experiences and help foster a culture of good sport in the long term. We aim to support experiences that have the power to deliver wide-ranging benefits for all Canadians.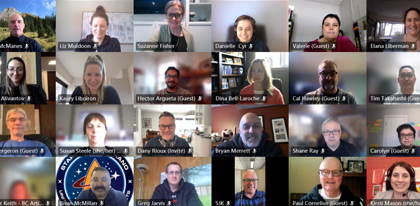 Champions Summit
In February 2022, 29 True Sport Champions from across Canada participated in virtual presentations and discussions about new resources and how True Sport can be a proactive approach to fostering safer sport environments - from grassroots to high performance. Champions from Manitoba and Nova Scotia also described how they activate True Sport in their own communities.
The annual summit prompted a series of True Sport Talks, which provided more opportunities for champions to talk about and learn from each other's True Sport activation activities, and to discuss topical issues, such as safe sport.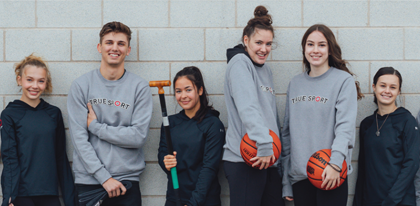 Athlete Ambassadors
In January 2022, Sport Nova Scotia, in partnership with the Canadian Sport Centre Atlantic, launched a social media campaign to foster a positive and safe sporting culture across the province. Each month, a new athlete shared how they live the True Sport Principles in their athletic and everyday pursuits through social media. The athletes demonstrated how their commitment to the True Sport Principles contributes to a positive, values-based sport culture that is designed to protect participants from threats and maximize the positive benefits of sport. During the first three months of the campaign, the social media posts on Instagram had a reach over 4,000, Facebook reached over 6,300, and Twitter had more than 3,800 impressions.
As sport made a steady return to play, we provided new and updated tools and resources to help Canadians embed values at the heart of all sport policies, practices, and programs.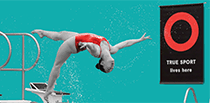 Power of Sport: The True Sport Report
This research report helps communities, policy makers, and business leaders recognize the tremendous potential that lies within the community sport system. The research confirms that good sport, driven by positive values, has the power to deliver wide-ranging benefits for all Canadians. Building on 2008 findings, this edition includes new research on the impacts of sport on children with disabilities, LGBTQ+ inclusion, experiences of racialized and Indigenous peoples, and the impact of climate change on sport. It also considers the consequences of COVID-19 and the opportunities to build back community sport stronger than ever.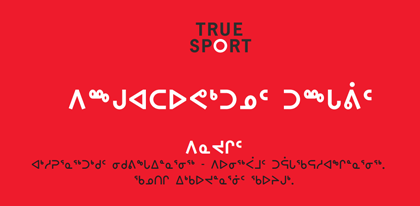 True Sport Principles
The seven True Sport Principles express an approach to sport that most Canadians already believe in and practice. To reflect changes in our culture and language, we updated the True Sport Principles descriptions to be more contemporary and inclusive, and to increase their accessibility, the principles are now available in 15 languages, including four indigenous languages and Braille.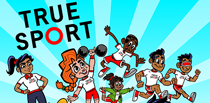 The True Sport Team
These characters help young people understand the True Sport Principles by making them relatable through unique animation characters. Each team member personifies a principle with a backstory and their own strengths. The True Sport Team was supported with a video and social media campaign that encouraged followers to share which team member they could most relate to.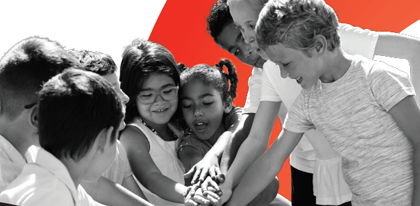 The True Sport Experience – Volume 1: FUNdamentals
This resource provides educators of children aged 6 to 9 a series of physical activities that facilitate learning the True Sport Principles. It offers a balanced and intentional approach to physical activity by focusing on the development of both ethical and physical literacy. This resource is aligned with current Canadian physical education curriculum and is endorsed by Physical & Health Education Canada; PHE has recognized it for its support of quality physical and health education programming and the promotion of healthy learning environments for students.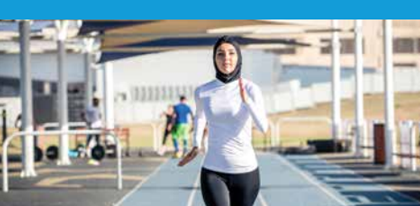 True Sport Long-Term Development (LTD) Framework
This interactive tool is a collection of age- and stage-appropriate suggestions to activate the seven True Sport Principles. It provides coaches, teachers and sport and physical activity programmers with ideas to maximize sport and physical activity experiences for all participants by encouraging the simultaneous development of ethical and physical literacy, based on Sport for Life's Long-Term Development in Sport and Physical Activity.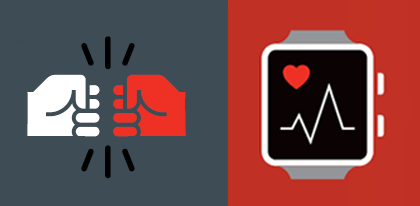 Principles in Action
This set of infographics illustrates research findings that asked the question, "What do the True Sport Principles look, feel, and sound like?" True Sport Champions participated in focus groups hosted by Jordan Herbison, Ph.D. Post-Doctoral Research Fellow, Queen's University, as part of a research project designed to explore how the True Sport Principles come to life in sport participation. The infographics provide a summary of behaviours for someone who lives the principle, and examples of how people and environments can exemplify the principle. 
Competition Manipulation
Globally, a staggering amount of money is wagered on sport every year, including an estimated $20 billion wagered on events held in Canada. Despite this, the Canadian sport system offers few protections or harm-reduction measures for athletes and sport organizations against the growing threat to sport integrity and athlete safety associated with competition manipulation. 
In collaboration with sport partners, the CCES and the COC testified several times in support of a new federal Bill to regulate single-sport betting in Canada. Bill C-218, the Safe and Regulated Sports Betting Act was given royal ascent and came into effect in August 2021, providing opportunities for regulatory frameworks to manage single-event sport betting in each province, consumer protections, and increased economic potential.
Canada remains limited in its ability to prosecute match fixing because there are no specific provisions in the Criminal Code that prevent it, so the CCES has taken additional steps to safeguard Canadian sport from the associated risks. 
Led in partnership with the COC, the Exploratory Working Group on Match Manipulation was convened to focus on the risks associated with competition manipulation and to develop resources that would protect the Canadian sport community. The group produced a template Competition Manipulation Policy for sport organizations (national and multisport) to adopt and implement that mirrors the Olympic Movement Code on the Prevention of the Manipulation of Competitions and other best practices. We also started to develop an online learning course to help athletes and sport organizations understand the issue and how it can impact them, and fielded media inquiries from both the sport and gaming sectors who recognize this as an area of growing interest.
The CCES worked with the province of Ontario to provide feedback during the development of provincial regulations for single-event sport betting to ensure the integrity of sport and athlete protection would be considered in the process.  
"Maintaining the integrity of sport is fundamental to public acceptance of sport as an activity that is both fair and reliant on skills in determining outcomes. However, the detection of match fixing is difficult. It can only be detected in an environment that is regulated and monitored by appropriate authorities vested with the task of maintaining integrity in sport. The detection of match fixing affecting Canadian sport cannot be achieved if gambling is taking place overseas on regulated or unregulated sites."
Paul Melia and David Shoemaker's testimony to the Standing Senate Committee on Banking, Trade and Commerce on June 4, 2021 
Ethical Sport Leadership
The CCES plays an important role in the Canadian sport community as an expert in sport ethics. We strive to identify emerging issues and then collaborate with stakeholders and researchers to provide solutions that uphold the quality of the sport experience. Over the year, the CCES responded to 10 ethical inquiries.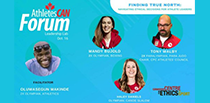 Leadership Lab
We collaborated with AthletesCAN on the 2021 Leadership Lab held in October 2021. The audience was approximately 30 national team athletes who were elected to represent the interests of their sport's high-performance athletes. The goal of the workshop, which was hosted by of Dr. Kathleen Rodenburg and Dr. Ann Pegoraro from the University of Guelph Gordon S. Lang School of Business, was to uncover ethical concepts and discover tools to support complex decision-making. The athletes expressed that they felt better equipped to work through ethical decisions in their sport and to embrace their values as they advocate for what they believe in.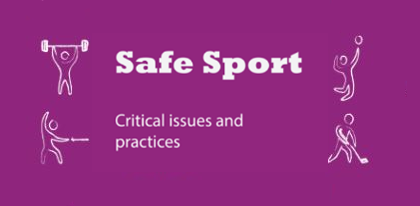 Safe Sport
The CCES supported Brock University's safe sport initiatives by describing how an upstream, solution-focused True Sport approach can engage everyone involved in fostering a safe sport environment.
First, CCES staff joined the Coaching Association of Canada on a coach education panel at a forum called Athletes First: The Promotion of Safe Sport in Canada, then contributed a chapter to the new digital book Safe Sport: Critical Issues and Practices that examines the possibilities and limitations of the safe sport movement in Canada.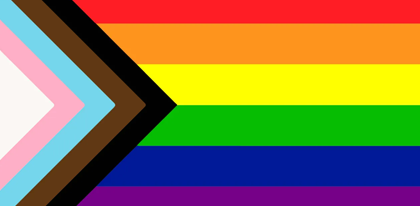 Trans Inclusion
Over the fiscal year, the CCES responded to six media inquiries about the active and evolving topic of trans inclusion in sport. The CCES's opinion is frequently sought due to our publication of a policy guidance template to help sport organizations navigate this issue.
With a view to updating the trans inclusion resources and supporting long-range project goals, we partnered with Canadian Women & Sport and AthletesCAN to host two round-table discussions with trans and non-binary athletes. The resulting report will inform this area of ongoing work over the next fiscal year.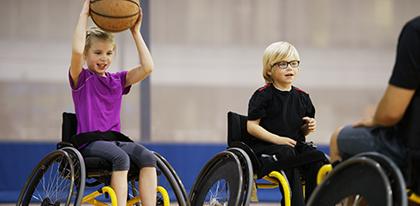 Risk Management
We delivered virtual Risk Management Workshops for five Canadian sport organizations that were interested, ready, and willing to consider new approaches.
A Management by Values Workshop followed which guided 10 sport leaders through building a roadmap to activate the Management by Values principles within their organization's culture.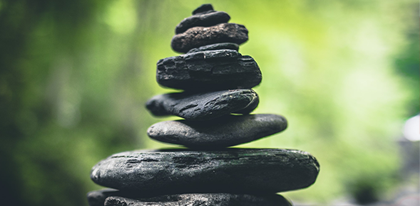 Governance Essentials
This new e-learning course launched in March, in partnership with Sport Law. The course is aimed at volunteer directors of sport organizations (local, provincial, and national) and addresses the foundations of good governance, fiduciary duty, conflict management, and crisis. Thank you to the organizations (Judo Canada, Canoe Kayak Canada, Bowls Canada and Softball Canada) that participated in the pilot phase before the course was released to the public.
Anti-Doping
CADP & THE WORLD CODE
The 2021 Canadian Anti-Doping Program (CADP) saw its first year of implementation. This marks the fourth version of the Canadian rules based on the World Anti-Doping Code, which has been strengthened with each iteration based on sport community consultation. For continuous improvement, CCES staff commit to meeting with each national sport organization at least once a year, which this year amounted to more than 70 meetings.
The CCES was selected in March for a Code Compliance Audit by the World Anti-Doping Agency (WADA). All signatories to the Code are subject to periodic audits to assess compliance. After a four-day audit and follow-up on corrective actions, the CCES received confirmation that the 2021 CADP is fully Code compliant.  
We also drafted a comprehensive Privacy Framework to address our compliance with the International Standard for the Protection of Privacy and Personal Information (ISPPPI) and other regulations. The issues surrounding data collection, protection, and deletion are important to the CCES and we will be building on the framework in the coming years. 
MAJOR GAMES PREPARATION
With four Major Games occurring within a compressed time frame, the CCES spent this fiscal period in pre-games testing mode, while navigating the complexities of pandemic restrictions and evolving team membership.
Using contributions from the Canadian Olympic Committee and the Canadian Paralympic Committee, all long-listed athletes were educated and targeted for doping control, with the final selections for Team Canada tested at least once. In July 2021 and February 2022 respectively, the CCES announced that it had met its risk-based targets for the Tokyo and Beijing Games, at which point our attention turned to pre-games testing for the 2022 Commonwealth Games in Birmingham. 
For both Olympics Games, the CCES contributed to the international Pre-Games Taskforce which identifies priority athletes to target for doping control to help level the playing field at the Games.
Doping Control Numbers Recovering
The number of test sessions per year dropped during the pandemic but is now well on its way to a full recovery: total sessions are already up to 77% of pre-COVID numbers.
Sample collection was conducted under the COVID-19 supplementary procedures. The CCES contributed to the return-to-sport taskforce led by Own the Podium and accepted its recommendations, for example, adopting self-administered rapid tests prior to testing Beijing-bound athletes. In alignment with public health policies, the CCES brought a COVID-19 vaccination policy for its sample collection personnel into effect in September.
Sanctions were announced for five athletes, all with an associated period of ineligibility of two to four years. Substances involved included the hormones GW501516 and tamoxifen, anabolic agents SARM LGD-4033 and dehydrochlormethyltestosterone. Additionally, there was one whereabouts failure.
Between April 1, 2021 and March 31, 2022, we received 91 tips to our Report Doping hotline pertaining to potential anti-doping rule violations. Five of the tips received during that time period led to confirmed anti-doping rule violations.
As the only WADA-accredited laboratory in Canada, the INRS–Institut Armand-Frappier Doping Control Laboratory (INRS) in Montreal is a long-standing CCES partner. We are grateful to the INRS and its director, Christiane Ayotte, for state-of-the-art sample analysis, scientific interpretation, anti-doping research collaboration and results management support – all of which are all integral components of an effective anti-doping program.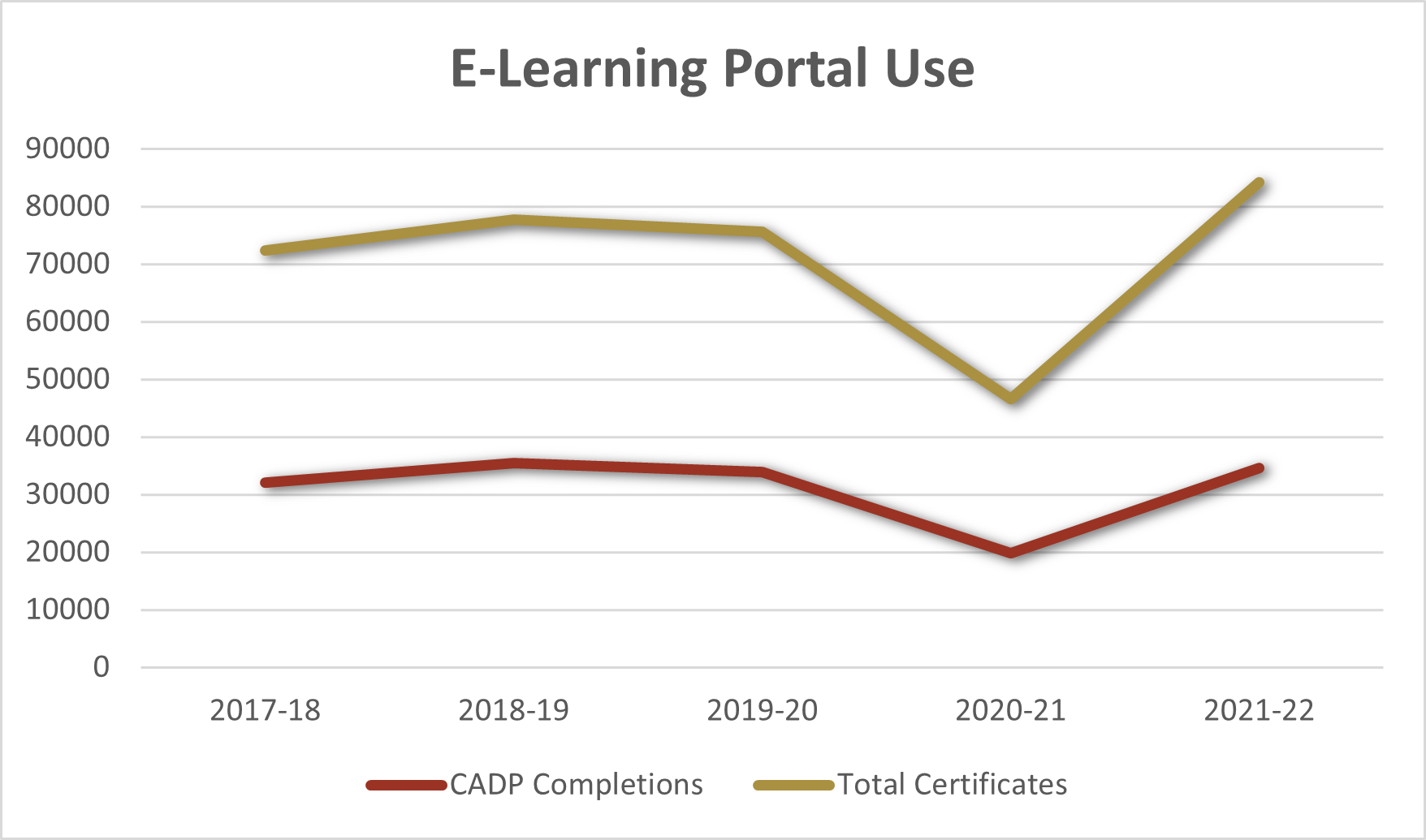 Education and Elearning
True Sport Clean, our flagship anti-doping e-learning course that is mandatory for most athletes and support personnel subject to the CADP, was completed by 34,635 learners last year. This marks a return to pre-pandemic levels of course completion. The untracked version of True Sport Clean was accessed 11,114 times.
Our suite of courses is regularly refreshed in response to program and regulatory updates, learner feedback, and input from partner organizations. Notable updates for 2021-22 include:
The new Clean Sport Basics module highlights key messages and centers the learner's values in the learning process.
A new module for athletes supported by Sport Canada's Athlete Assistance Program and access to the Review module for returning carded athletes.
The 2022 True Sport Clean Review provides a streamlined experience for returning learners, including several new features. 
Athletes and designated athlete support personnel can sign their CADP contracts via our online learning portal.
A new custom data tool that shows us how learners are using our courses in a completely anonymous way and provides us with expanded course metrics.
The CCES educated smaller targeted groups using in-person presentations, webinars, and events:
Customized, tailored age- and stage-appropriate CADP education to every audience, including youth and the Canadian Premier League,
Engagement with the next generation of sport professionals through webinars for specialized, non-CADP audiences like post-secondary students in medicine, law, and kinesiology,
Pre-Games physician education delivered via the Canadian Academy of Sport and Excercise Medicine (CASEM)'s virtual symposium.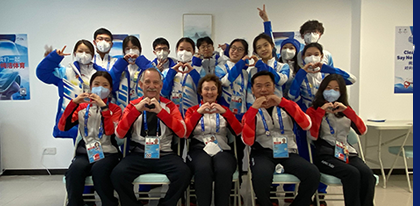 Doping Control Officer Program
The CCES contingent of about 67 doping control officers (DCOs) completed their biannual certification process virtually for the first time ever in 2021. In addition, about 85% were certified by the International Testing Agency (ITA) as international DCOs, which streamlines their assignment to events outside Canada. 
CCES DCOs were active at Major Games. A large contingent of 16 CCES DCOs were selected to be part of the sample collection team at the Tokyo Olympics, four for the Tokyo Paralympics, and four more for the Winter Games in Beijing.
We are proud of our DCOs' dedication and professionalism.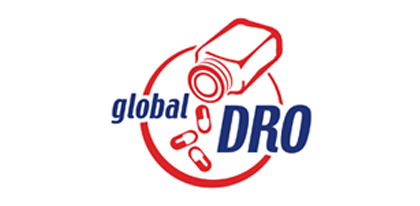 Medical Exemptions and Inquiries
The CCES interprets the WADA Prohibited List for athletes and their support personnel, primarily via our online inquiry service Global DRO. As the Prohibited List becomes more complex and nuanced, Global DRO responded with an interface update to streamline the search results page – while remaining in step with the annual update of the List. Over the fiscal year, 180,000 searches were conducted by Canadian users, and sitewide, the total number of searches exceeded 1.5 million!
Athletes who are prescribed prohibited substances can request exemptions for their use in sport, which are administered by the CCES and evaluated by a committee of physicians with expertise in the relevant specialization. Over the fiscal, the CCES processed 242 exemption requests, of which 139 were approved by the Therapeutic Use Exemption Committee.
The CCES published six Advisory Notes to inform the sport community of important changes – regarding the Prohibited List, upcoming Major Games, Global DRO updates, and current activities in competition manipulation and values workshops.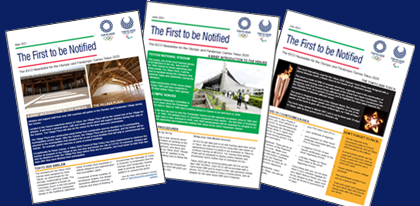 Ethical Sport Enterprises
Sporting events came back to life in this fiscal year, each with their own COVID-19 protocols to navigate. The CCES resumed testing for its many clients including the Canadian Football League, the Canadian Premier League, other national anti-doping organizations, international sport federations, and international events held in Canada. We also provide services to:
Three Canadian sport organizations that fund their own adoption of the CADP: powerlifting, cheer, and orienteering.
Four international federations who outsource components of their anti-doping programs: International Canoe Federation, World Triathlon, International Powerlifting Federation, International Federation of American Football.
Two provincial athletic commissions, assisting them with policy development.
In the lead-up to Tokyo 2020, Games organizers partnered with the CCES to recruit, select, and train International DCOs for the Games. The comprehensive plan included e-learning, practice sessions, webinars, customized manuals, and a monthly newsletter.
Governance and Leadership
BOARD OF DIRECTORS
The CCES Board of Directors is comprised of accomplished Canadians, each with expertise in a field required to ensure the competent stewardship of the CCES.
Dr. Don McKenzie, Chair
Ms. Jocelyn Downie, Vice Chair
Ms. Mary Chaput
Ms. Anne-Marie Dupras
Mr. Peter Henschel
Ms. Christine Girard
Mr. Alexander Ikejiani
Dr. Connie Lebrun
Mr. Akaash Maharaj
Ms. Mona Minhas
Mr. Tony Walby
Mr. John Wilkinson
Dr. Andrew Pipe, Chair Emeritus
COMMITTEES AND PANELS
Thank you to the individuals who volunteer their experience and expertise in the following committees and panels:
Board Committees
Audit Committee
Compensation Review Committee
Governance Committee
Nominations Committee
Other Committees
Anti-Doping Review Panel
AthletesCAN Anti-Doping Advisory Committee
Ethical Issues Review Panel
Prohibited List Committee
Therapeutic Use Exemption Committee
Financial Report
This statement is an extract from the complete audited financial statements of the Canadian Centre for Ethics in Sport for the year ended March 31, 2022. You can also download our complete 2021-2022 Independent Auditors' Report.
Statement of financial position as at March 31, 2022
ASSETS
 
Current
 
Cash
$

961,961
Funds held in trust
143,264
Accounts receivable
1,455,533
Sale taxes recoverable
53,508
Prepaid expenses
157,511
 
$ 2,771,777
Capital assets

185,057
Total assets
$

2,956,834
| | |
| --- | --- |
| LIABILITIES |   |
| Current |   |
| Accounts payable and accrued liabilities | $ 997,060 |
| Funds held in trust | 143,264 |
| Deferred revenue | 94,024 |
| Sales tax payable | 30,174 |
|   | 1,264,522 |
| Deferred rent | $ 38,030 |
| Total Liabilities | 1,302,552 |
|   |   |
| NET ASSETS |   |
| Operating fund | 594,073 |
| Capital fund | 185,057 |
| Contingency Reserve Fund | 355,379 |
| Ethics in Sport Reserve Fund | 519,773 |
|   | 1,654,282 |
| Total Liabilities and Net Assets | $ 2,956,834 |
Statement of changes in net assets for the year ended March 31, 2022
 
Operating Fund
Capital Fund
Contingency Reserve Fund
Ethics in Sport Reserve Fund
Total
Balance, beginning of year
$ 341,345
 $ 236,330
$ 355,163
$ 518,524
$ 1,478,362
Net transfers between funds
Net surplus (deficit) for the year
302,527
(128,072)
216
1,249
175,920
Purchase of capital assets
(49,799)
49,799
-
-
-
Balance, end of year
$ 594,073
$ 185,057
$ 355,379
$ 519,773
$ 1,654,282
Statement of Operations for the year ended March 31, 2022
| | |
| --- | --- |
| REVENUES |   |
| Government of Canada | $ 7,790,131 |
| Other organizations and individuals | 1,737,592 |
| Gains on foreign exchange | 7,811 |
| Interest income | 1,496 |
|   | $ 9,537,030 |
| EXPENDITURES |   |
| Wages, honoraria, and other personnel related costs | $ 4,664,510 |
| Laboratory services, testing supplies and other direct costs | 3,127,704 |
| Professional fees | 440,805 |
| Office, communications, technology, and other expenses | 362,538 |
| Travel and meetings | 264,981 |
| Rent | 248,512 |
| Amortization of capital assets | 128,072 |
| Insurance | 101,856 |
| Service charges and interest | 22,132 |
|   | 9,361,110 |
| Net surplus for the year | $ 175,920 |
About the CCES
The Canadian Centre for Ethics in Sport (CCES) is a national not-for-profit organization responsible for administering the Canadian Anti-Doping Program and is funded in part by the Government of Canada.
CONTACT US
Canadian Centre for Ethics in Sport
201-2723 Lancaster Road
Ottawa, ON K1B 0B1
1-800-672-7775
| | | |
| --- | --- | --- |
| | | |