2019 Sport Leaders Retreats: Two dates to choose from for executives and senior managers
(Ottawa, ON – January 10, 2019) -- The Canadian Centre for Ethics in Sport (CCES) and the Sport Law & Strategy Group are offering the Sport Leaders Retreat to help sport leaders from provincial/territorial, national and multi-sport organizations enhance their leadership skills. The retreat includes the Nova Profile personality assessment, two coaching conversations, and a 2.5-day retreat to run March 26-28, 2019 and/or November 26-28, 2019 at the Strathmere Lodge in Ottawa, ON. Registration is limited so act fast – the registration deadline is February 15, 2019.
Consider this a leadership development boot camp. The intent is for sport leaders to gain access to new ways of relating to self, others and the world around them. Leaders will: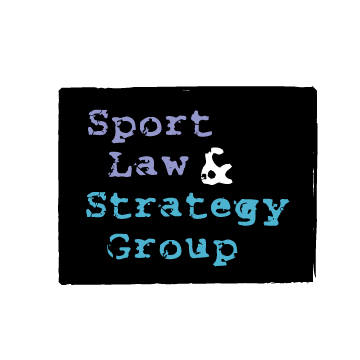 Learn the importance of creating a values-driven culture;
Develop insight into leadership strengths and blind spots, including how to manage using multiple intelligences;
Develop an understanding of different leadership styles and ways to apply them;
Adopt strategies to communicate more effectively;
Increase awareness of different energy states;
Experience different approaches to address difficult conversations; and
Participate in peer-to-peer discussions that address real life problems in a supportive learning environment.
Importance of leadership development:
A number of factors motivated this unique executive leadership program for sport leaders and managers, including the belief that the complexities of managing in the 21st Century require us to enrich and embody leadership skills that give rise to exceptional performance. Many sport executives have expressed an interest in continuing to develop and hone their leadership skills, and in response, we are offering this retreat.
What you need to know:
Location: The Strathmere Lodge. This hotel and spa sits on 200 acres, 25 minutes from the Ottawa International Airport.
Participants: Sport executives (executive director, chief executive officer, chief operating officer) or senior managers from national, multi and provincial/territorial sport organizations or government agencies with a minimum of five years of senior leadership experience are invited to apply for the retreat.
Dates: We intend to host two retreats in 2019. Please indicate which dates you would prefer: March 26-28, 2019 or November 26-28, 2019.
Facilitator: Dina Bell-Laroche is a certified International Coach Federation and Integral Master Coach TM who has been working in the Canadian sport sector since 1991 in a variety of roles. As a partner with the Sport Law & Strategy Group, Dina brings compassion, skillful communications and wisdom to her work. Dina is looking forward to companioning sport leaders on this journey of self-discovering and heightened awareness.  
Investment: The cost is $2,100 + HST, which includes a personalized Nova Profile assessment; two individual coaching conversations (one pre and one post retreat); facilitated 2.5-day retreat; nutritious meals; private accommodation; access to relevant leadership materials; and the opportunity to connect with other like-minded peers. 
Next steps: Email Natasha Danschinko at [email protected] by February 15, 2019 to confirm your interest. There are 10 spots available per retreat and they will be allocated on a first-come, first-served basis.
Backgrounder on the Sport Leaders Retreat: The Sport Leaders Retreat was inspired by a collaboration between the Coaching for Excellence and the Sport Law & Strategy Group to enhance the leadership capacity of sport leaders.
Participants of the Sport Leaders Program are saying:
"Without hesitation, this leadership experience was one of the best designed and helpful I have had in my sport career. I would recommend anyone take the time to benefit from Dina's vast knowledge and expertise in this area. She is making a difference in sport leadership in Canada!" Tracey Bilsky, CEO, Sport Yukon
"Learning from the best with some of the best in your industry – you can't ask for a better space to let go, absorb and transform. Thank you to the CCES and True Sport for reminding us constantly that values are foundational and to Dina Bell-Laroche from the Sport Law & Strategy Group for driving it home – from her heart to ours – so that it can be felt across all aspects of sport. Rébecca Khoury, Sport Executive
"This was a hands-on, practical and extremely useful professional development opportunity for senior leaders. I would highly recommend for anyone that is looking to expand their leadership capabilities and take it to the next level." Kim Van Bruggen, CEO Triathlon Canada
About the CCES
The CCES is an independent, national, not-for profit organization with a responsibility to administer the Canadian Anti-Doping Program. We recognize that true sport can make a great difference for individuals, communities and our country. The CCES acknowledges funding, in part, from the Government of Canada. We are committed to working collaboratively to activate a values-based and principle-driven sport system; protecting the integrity of sport from the negative forces of doping and other unethical threats; and advocating for sport that is fair, safe and open to everyone.
 
For further information, please contact:
Megan Cumming
Corporate Communications Manager
+1 613-521-3340 x3233
[email protected]